Presents
Ch Casadeoro Tap Dancing To Sandlewood

Sire: Ch McIlroy Do It In Tempo With
Sandlewood
Dam: Rosalyn's Hintgold Joy
Whelped: 17/7/08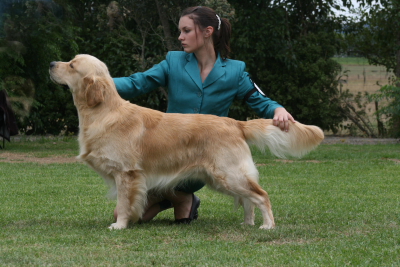 Tapa 18
months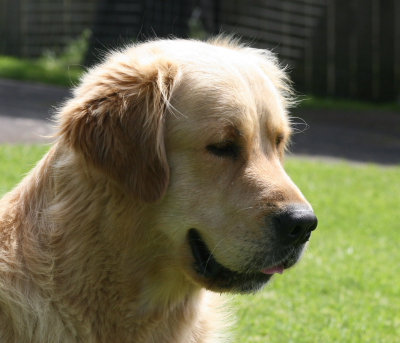 Achievements:
Tapa is one of our younger members of the family.
We are very grateful to Trish Hinton (Casadeoro Kennels) for this
lovely puppy.
Tapa has shown very well in Puppy with many 1st's &
Puppy of Breeds including one Puppy of Group to his
credit & one Reserve dog & Reserve of Breed.
At 19 months Tapa has gained his Championship title.
He now has 19 CC's one Reserve of Group, 5 times
Junior of Group, 3 times Junior in Show, twice Intermediate of
Group & one Intermediate in Show. (allbreeds)
He also has two Intermediate's in show at Speciality Shows.
Thank you Trish Hinton for breeding this lovely boy & thank you
Kathryn Fleming for your help with your wonderful handling of
Tapa.
Pedigree of
"Ch Casadeoro Tap Dancing To Sandlewood"

Parents
GrandParents
GreatGrandParents
SIRE

Ch McIlroy Do It In Tempo With
Sandlewood     

 

NZ & Aust Gr Ch Yellowfetch As You Do (Imp
Aust)

 Aust
Ch Standfast Dream Ticket From Kerrien (Imp
UK)
Aust Ch Yellowfetch Liberty Lass
Sandlewood Mattins At McIlroy
Ch McIlroy Millennium Choir Boy At
Sandlewood
Ch Sandlewood Lady Godiva

DAM

Rosalyn's Hintgold
Joy

Rustledene By Request
Rossbourne Quest (Imp UK)
Rustledene Magic Moment
Rosalyn Sabre's Spirit
NZ Ch Alubyc Emigre (Imp Aust)
Jacinda Of Casadeoro