Welcome to Sandlewood Goldens
Awarded Top Golden Retriever breeders in NZ for 2018, 2019, 2021 and 2022 by Dogz Online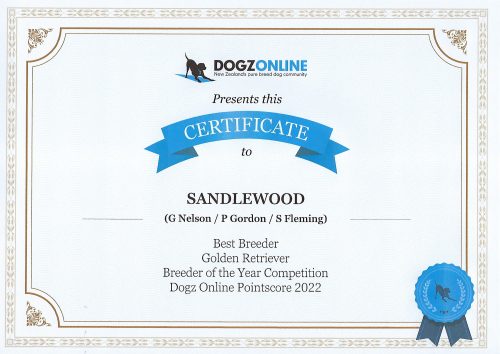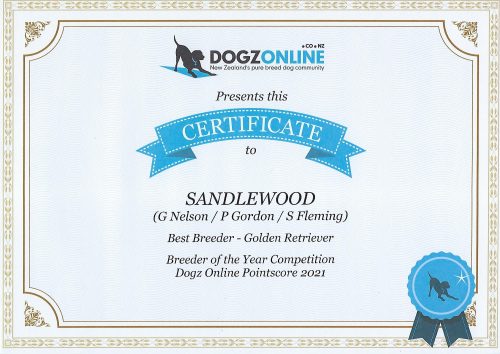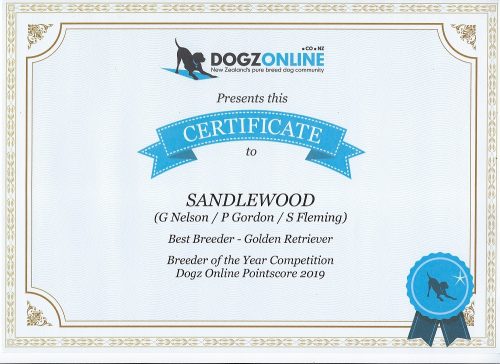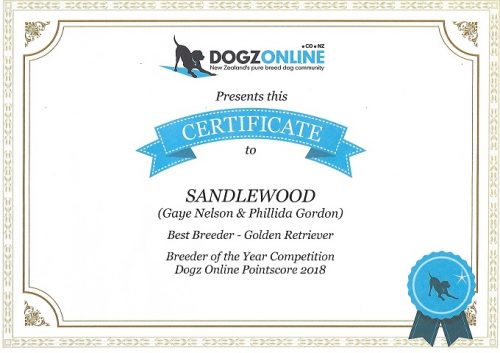 NEWSFLASH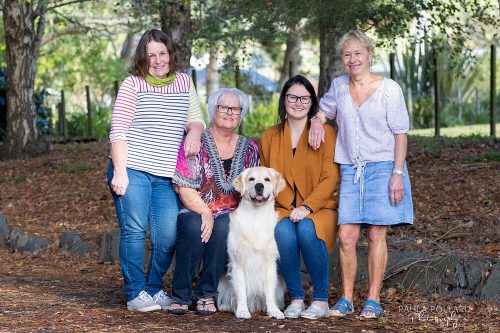 Phillida & Sharron "Judge in center" Kat & Gaye
The Sandlewood Team
and below 5 Generations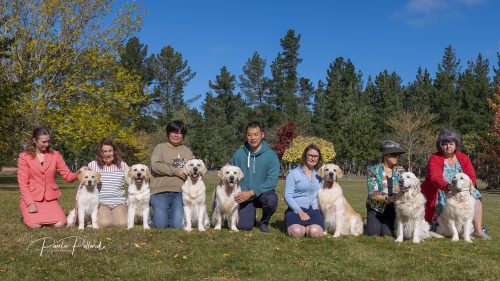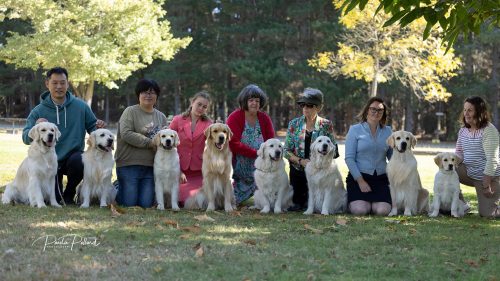 Patty has thrilled us by winning BEST IN SHOW
at Waitemata Gundog Show October 2022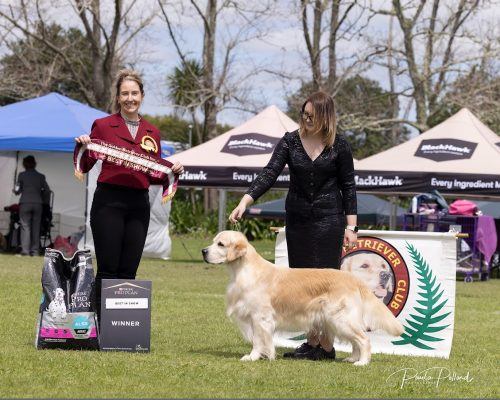 Judge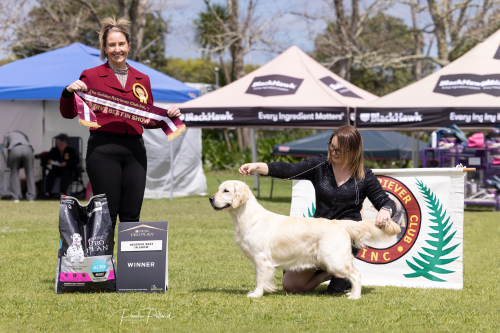 Patty
And the next day Judge wins BEST IN SHOW
And Patty wins RUNNER UP IN SHOW 
at the Golden Retriever Championship show Oct 2022
This is Judges 3rd BEST IN SHOW at a

Specialty

show
which now gives him the Title of 
"NZ SPR CH & SPL GR CH SANDLEWOOD TAKE A BOW"
Once again the only Golden Retriever in New Zealand to have attained this double Title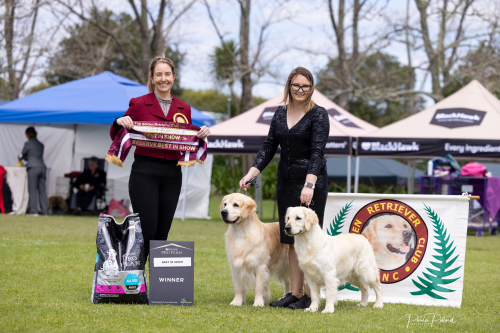 Judge Best In Show
Patty Runner Up In Show
Judge-Patty-Millie
And 2 weeks later Judge wins his
6th (ALL BREEDS) BEST IN SHOW 

And at our first show of 2022
Judge has done it again 8/1/2022 winning his 4th BEST IN SHOW (ALLBREEDS)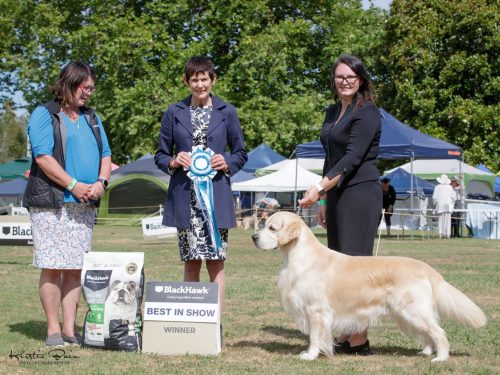 And now for an even bigger thrill a week later 16/1/2022
Judge has done it again this time winning his 5th
BEST IN SHOW giving him the title of
NZ SUPREME CHAMPION

SANDLEWOOD TAKE A BOW
He is the first Golden Retriever in NZ to ever achieve this title.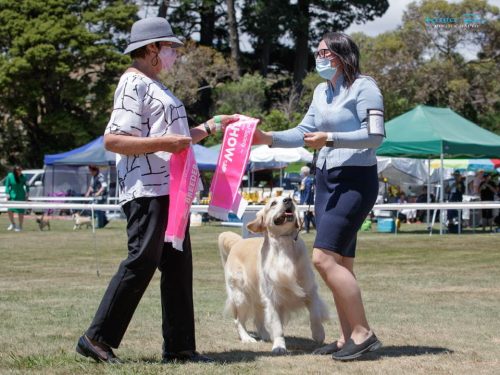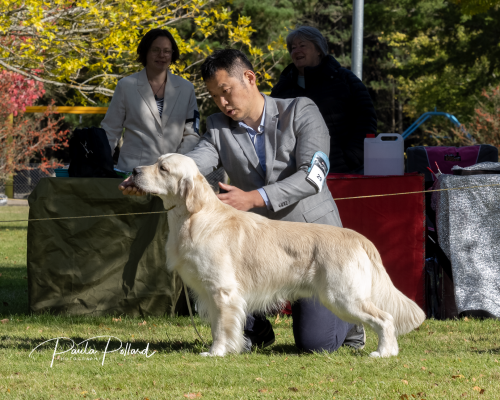 And another Champion for Sandlewood March 2022
Choy Choy now to be known as
"MBISS Champion

Sandlewood The Locksmith"

At the Golden Retriever
Championship Show 2nd April 2022
 "Milo"

MBISS RUBISS CH

SANDLEWOOD RUNA MILE IN M"SHUS
thrills us again by winning his
2nd SPECIALITY BEST IN SHOW
under Margaret Hean (Arangold Goldens)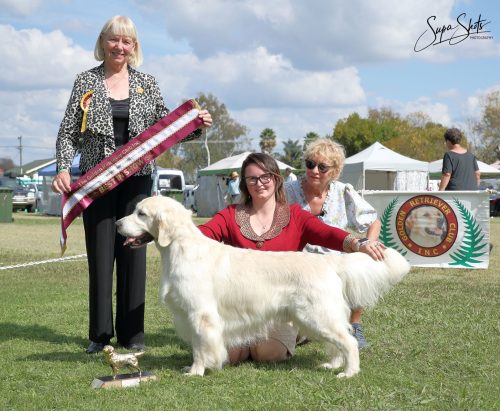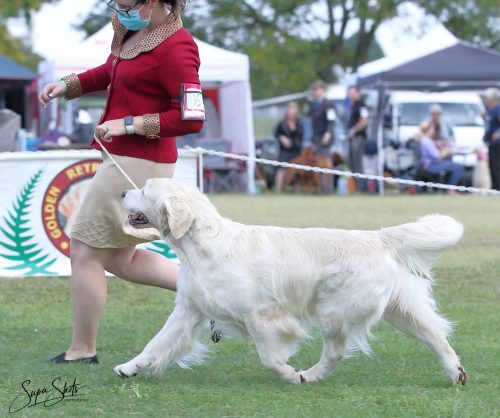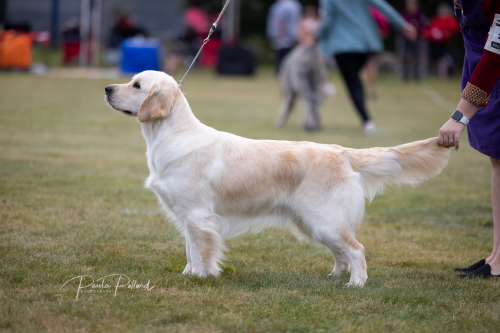 And we have a new Champion
Lucy now to be known as

"MRUBISS Champion

Sandlewood Lucy Lockett"
won her 8th CC April 2022

2021
And now for the biggest thrill of all
Sandlewoods first GRAND CHAMPION April 2021
Our amazing Judge has done us proud winning his 3rd BEST IN SHOW (ALLBREEDS)
Giving him  the title of
"NZ GRAND CHAMPION

SANDLEWOOD TAKE A BOW"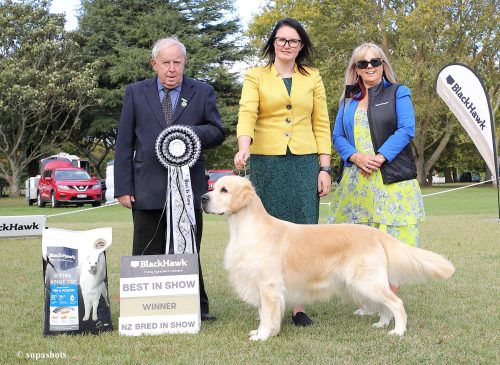 At the Southern Golden Retriever Championship Show in Christchurch
March 2021
our dogs more than did us proud
Our Gorgeous Choy Choy "Sandlewood The Locksmith" won the dog CC at nearly 11 months of
age
and then went on to win BEST IN SHOW
His beautiful sister Lucy "Sandlewood Lucy Lockett" won the bitch CC
and went on to win RESERVE IN SHOW


2020
And 3 weeks after Patty becoming a Champion our Lizzie December 2020 has also gained her

Championship

title
doing this in style as well winning Reserve Of Breed and NEW ZEALAND BRED OF GROUP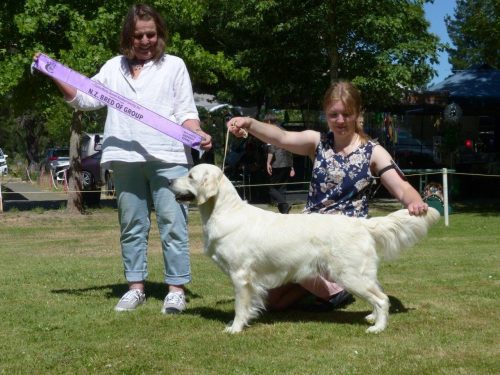 Finally the show season has started again after Covid 19 throwing the country into turmoil
And our first thrill of the season starting is our young Patty (Judges daughter) November 2020  

gaining her

Championship

Title in style by winning
Best Of Breed BEST OF GROUP (Group 1) and INTERMEIDATE OF GROUP
and then going on to win INTERMEDIATE IN SHOW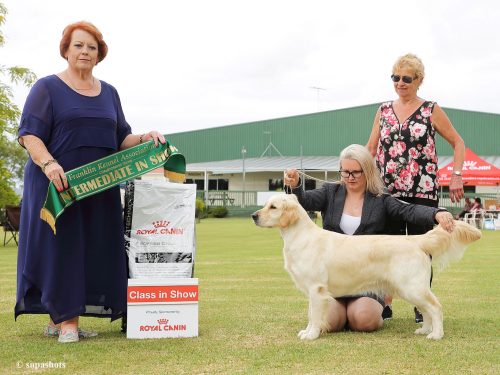 2019
And 2 weeks after our gorgeous Judge wins 
BEST IN SHOW
his mother our beautiful Ivy wins her 3rd 
BEST IN SHOW
at the Southern Golden Retriever Show October 2019
at 6 years of age under Golden Specialist "Margaret Hean"
What proud breeders are we !!!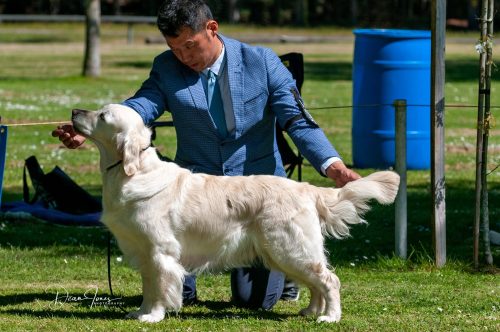 NEWSFLASH

Our gorgeous Judge has done it again this time winning his 2nd
BEST IN SHOW
at the Golden Retriever Club Championship Show September 2019
under Golden specialist "Jill Pearson"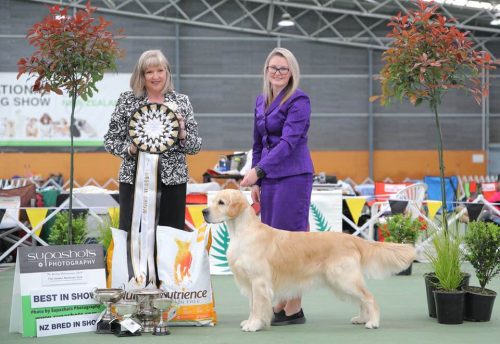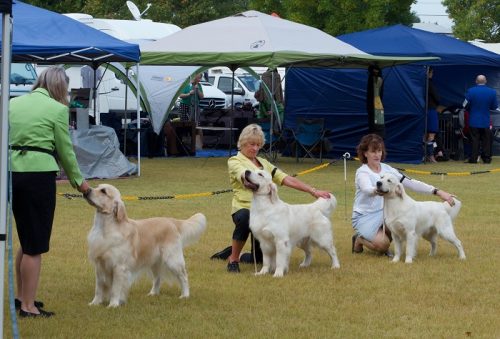 our 3 boys currently being shown in the North Island
in the line up for dog CC 2019
NEWSFLASH

MBISS MBIS NZ Ch Sandlewood Take A Bow "Judge" has done it again for the 2nd time
Winning BEST IN SHOW (All Breeds) April 2019 at 3 years of age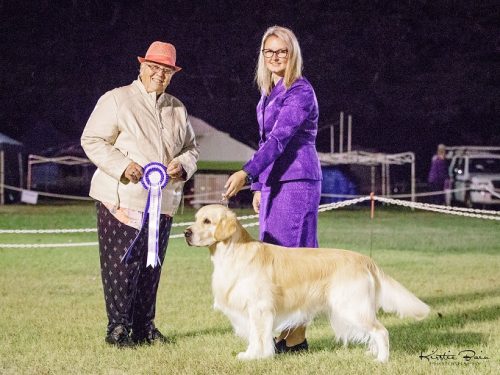 NEWSFLASH

2018
MBISS RUBISS NZ CH

Sandlewood Runa Mile In M'Shus "Milo" wins Dog CC JUNIOR IN SHOW and BEST IN SHOW at the Golden Retriever Championship Show Oct 2018 under Susanna Zubair (Thornywait Goldens) UK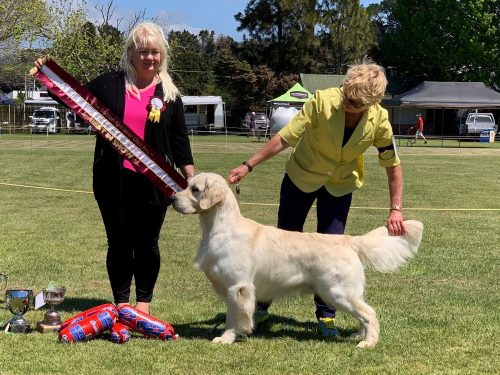 NEWSFLASH

 MBISS MBIS Ch Sandlewood Take A Bow  "Judge"  makes it into the final four at the
Show Dog Of The Year Contest September 2018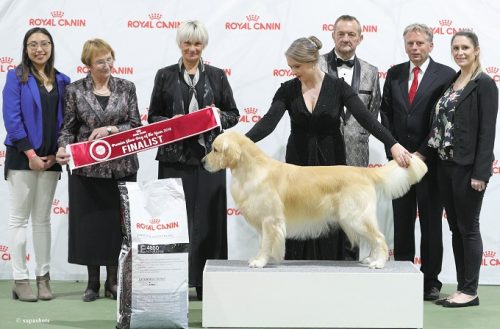 NEWSFLASH

MBISS RUBISS NZ CH

Sandlewood Runa Mile In M'Shus "Milo" wins Dog CC JUNIOR IN SHOW & RESERVE IN SHOW under Lynne Hennessy (Ritzilyn Goldens) at the Central Golden Retriever Show August 2018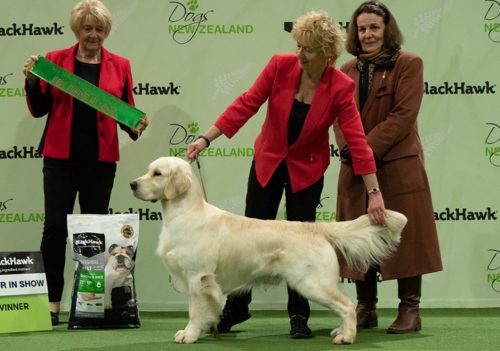 Website updated 3/09/2023.
Sandlewood is a small breeding kennel established in 1980, operating initially from West Auckland.
We are now located in North Waikato and rural Canterbury.
Our current breeding stock can be found on Our Girls  page and Our Boys page
All our breeding stock are DNA tested, heart tested, eye tested, hip & elbow x-rayed, with only acceptable scores being bred from.