Presents
Sandlewood The Antz Pantz (AI)
(Atom)
Sire: Aust Ch Dream Max Grandmother's
Prospect (Imp Swed) to Aust
Dam: NZ Ch Sandlewood Standing
Ovation
Whelped: 14/3/2018
Hips 0-0 Elbows 0-0
Current Clear Eyes Cert
Clear Heart Cert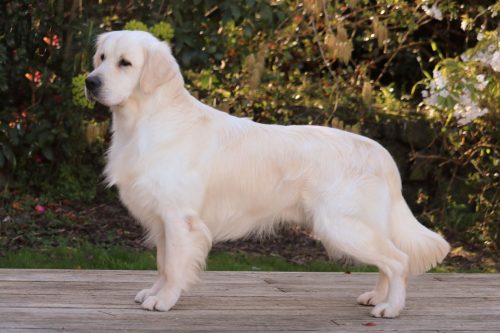 Atom 17 months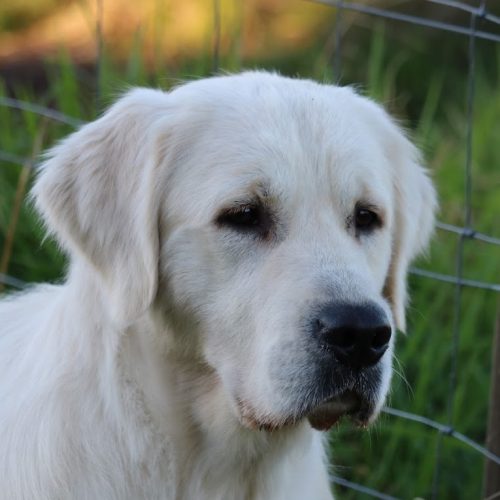 Head 15 months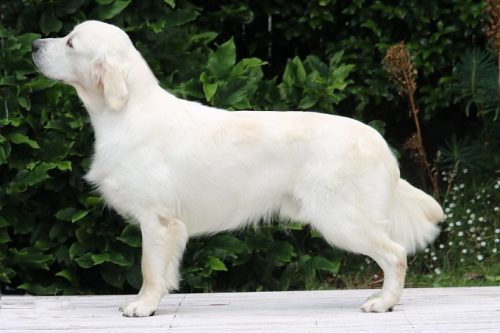 Atom 10 months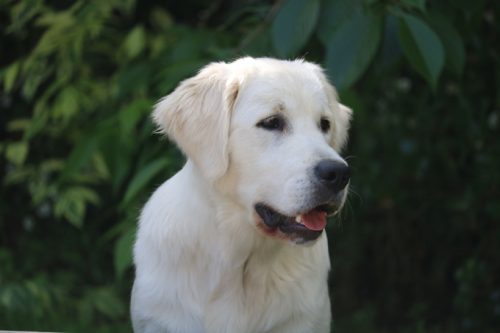 Atom 7 1/2 months
Achievements:
Atom has started his show
career
Baby Puppy
Atom has won 8 times Baby Puppy Of
Breed plus 2 times Baby Puppy Of Group-such a happy puppy and such a little
showman.
Puppy
Atom is now in puppy
 At his first weekend of showing in the puppy class Atom wins 2 Puppy of Groups
And at 10 months Atom has won another 2 Puppy of Groups
Atom wins his first CC with Best of Breed at 17 months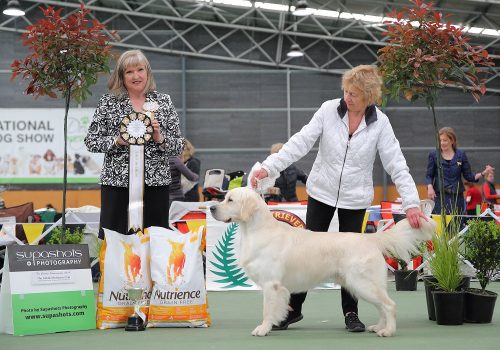 At The Golden Retriever Show Sept 2019 
Atom wins LIMIT IN SHOW under
Jill Pearson (Aust)
Critique
LIMIT DOG
1st. SANDLEWOOD THE ANTZ PANTZ Lovely cream boy in excellent coat & condition. Pleasing head & expression. Lovely dark eye & pigment. Super balanced angulation front & rear. I did ask the handler to slow him down as it spoilt his outline, he then presented ground covering movement without racing & kept his correct shape. Liked this boy a lot. LIMIT IN SHOW- G. Nelson & P. Gordon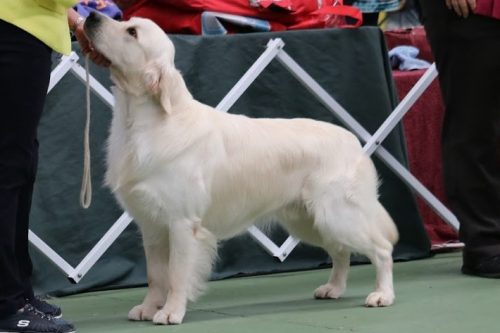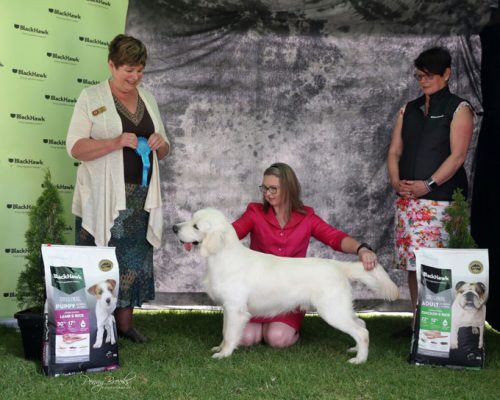 Atom winning Puppy of Group at his first weekend in Puppy class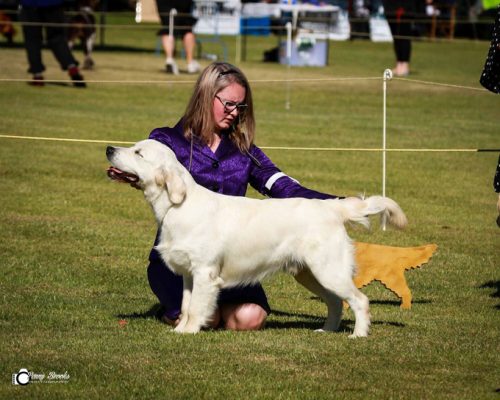 In ring first weekend in Puppy class

August 2018  at the Central Golden Retriever Club under Sandra Patterson (Buffalo Kennels)Atom wins Baby Puppy in Show at the AM Show
Critique by Sandra Patterson
BABY PUPPY DOG My first impression of this class when it came into the ring was what a lovely class of quality babies.
1 Sandlewood The Antz Pantz (AI) P Nelson & P Gordon
Five month old cream boy. Stunning puppy, one with a very bright future. A scopey boy as he should be at this age to allow for room to mature. Presented an impressive outline with correct proportions and moderate bone throughout. Attractive head perfectly balanced with a muzzle of good length. Dark eye and excellent pigment. A well laid shoulder, provided a lovely flow into his level topline. Straight limbs down to tight feet. Well-turned stifles, correct tail carriage and a happy nature completed the picture. Once he settled, it was evident he would be a sound mover when mature
And again at the PM show under Lynne Hennessy (Ritzilyn Goldens)
Critique by Lynne Hennessy
1st Sandlewood The Antz Pantz (AI) Quality babe with nice head and expression, good lay, good length of upper arm. At this age slightly long in second thigh but he may take some of that up as he grows. BABY PUPPY IN SHOW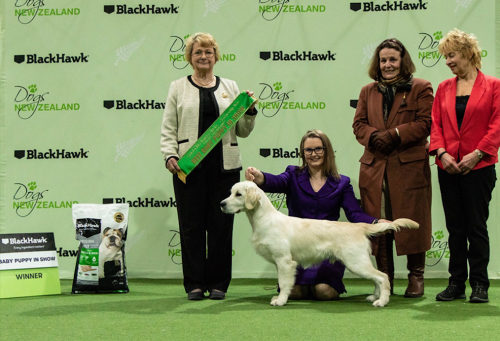 Atom winning Baby Puppy In Show at Central Golden Retriever Club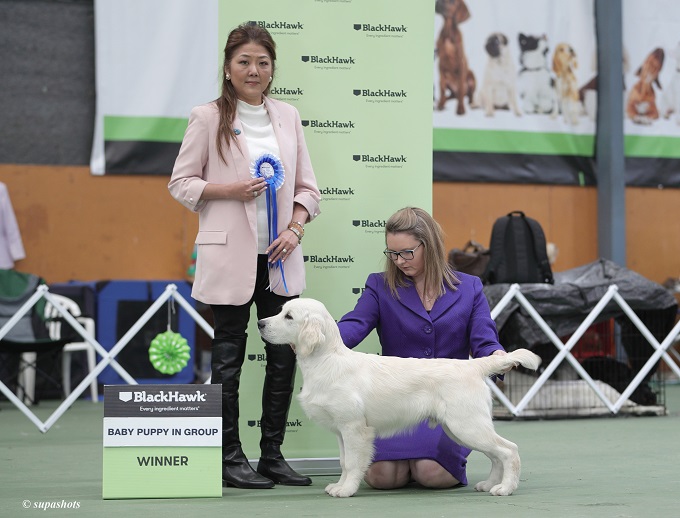 Atom
winning Baby Puppy Of Group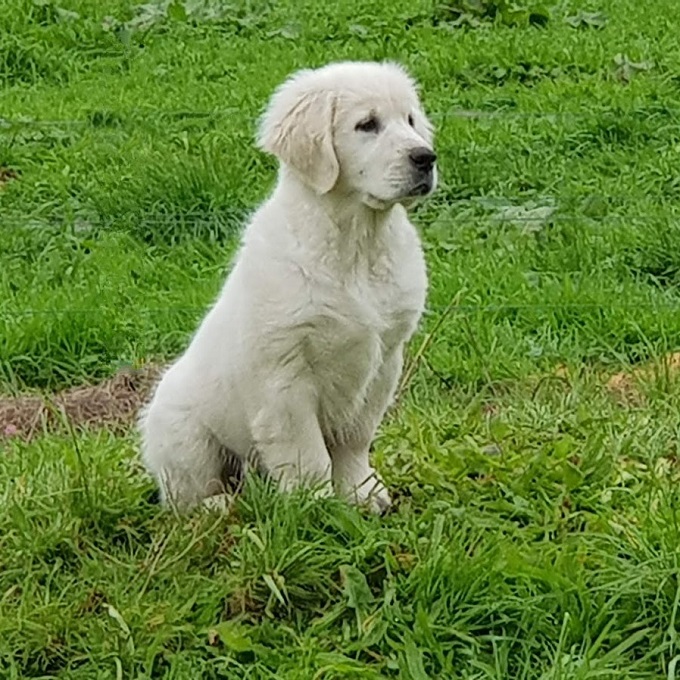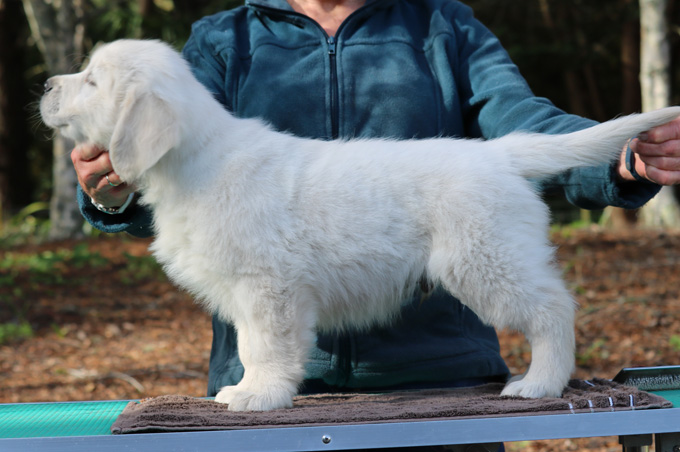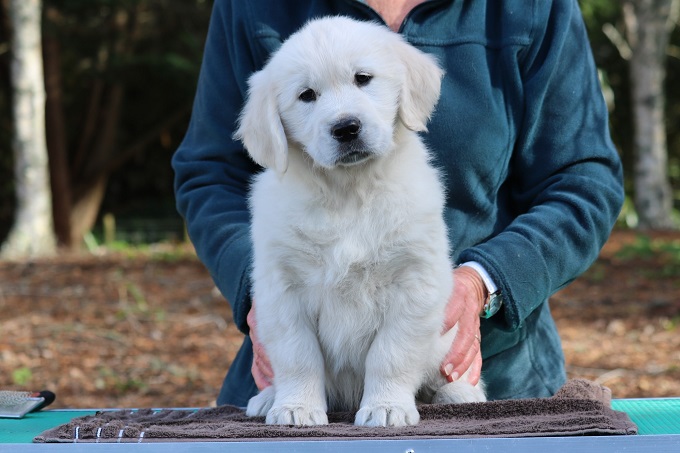 Atom 8 weeks
Pedigree Of
 "Sandlewood The Antz Pantz"
Parents

Grandparents

Great
Grandparents
Aust
Champion 
Dream Max Grandmother's Prospect (Imp Swed)


Hips 3-3




Elbows 0-0

Nor
& Swed Ch Dream
Max Paradise Apple


Hips A A

NWY
& Swed Ch
Jazzman's Da Capo
NWY
& Swed Ch
Eplepai AV Vervik
SV
Champion

Dream Max Ninna Ricci




Hips A-1

NWY
& Swed Ch
Solstrimmans Private Eye
Dream
Max Exotica
NZ
Champion
Sandlewood Standing Ovation


Hips 6-4




Elbows 1-0

MBISS
Aust

Champion

Fantango Backstage
Pass


Hips 5-6

Dewmist
Silver Song (Imp Swed)


Hips 3-4

MBISS
Aust CH Fantango
centre stage


Hips 1-1

MBISS
RUISS NZ


Champion

 Sandlewood Ivy's A Gamble


Hips 1-1

NZ
Ch Sandlewood
Gamble With Gold


Hips 1-2

NZ
CH Kavandale
Angeleyes


Hips 7-6