Presents
NZ Ch Sandlewood Maiden Over
(Maida)
Sire: NZ Champion & Aust Supreme
Grand Champion Kaparla WicketKeeper (Imp Aust)
Dam: NZ Champion
Kavandale Angeleyes
Whelped: 15/2/12
Hips 2-2=4 Elbows 1-1 Current
Clear Eyes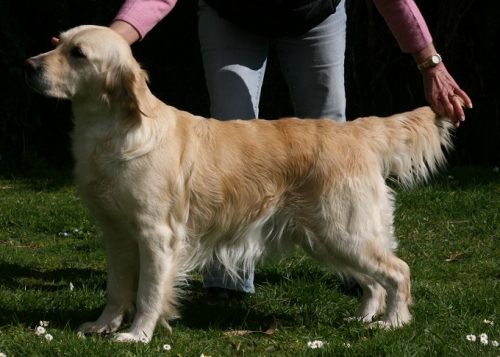 Maida 22
months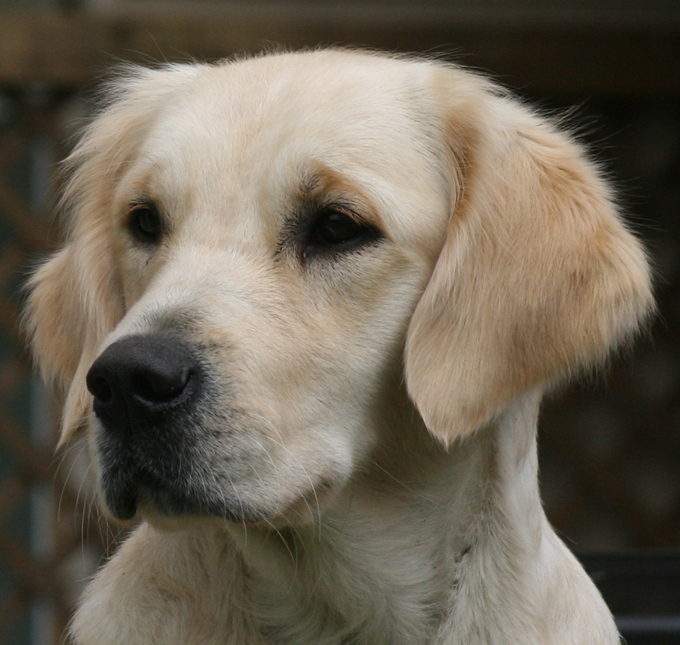 Maida 14 mths
Achievements:
Maida is one of our
younger additions to our Kennels we are very grateful to Melanie Snowdon
& Heather Morrison for allowing us to use Aust Gr Ch & NZ Ch
Kaparla Wicketkeeper "Mason" & look forward to an exciting year coming
up at Sandlewood.
Maida will be campaigned in the Nth Island with Gaye
& Ann while her brother Hadley will be campaigned in the Sth Island
with Phillida.
Feb 2013 our gorgeous Maida who is still very slow
in growing a coat has finally won her first CC at 11 months of
age.
March 2013 Maida has
won her 2nd CC 
Maida has been retired from the show ring this
is something she does not enjoy.
We brought Maida out for the Golden Retriever
Championship show Sept 2015 where she thrills us by winning Limit In Show
under Su Jolly (Kerrien Golden Retrievers)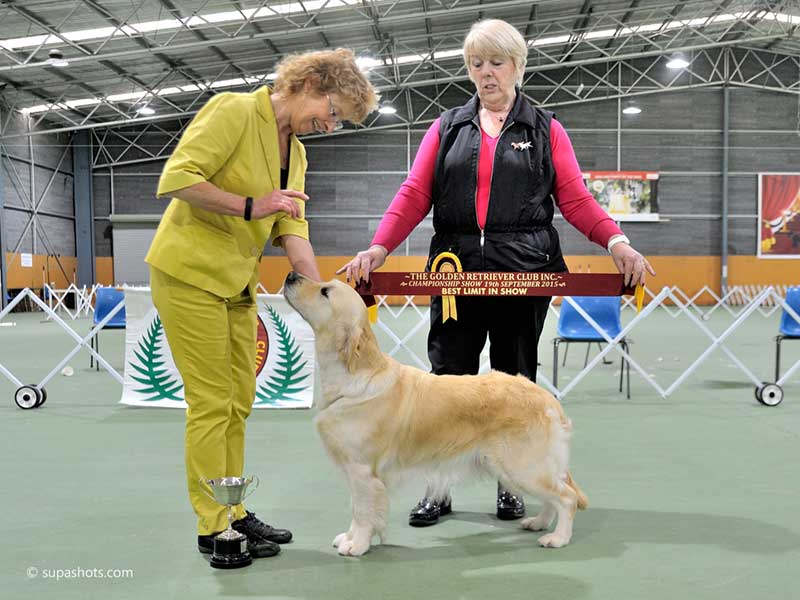 Critique
(Su Jolly)
1 st SANDLEWOOD MAIDEN OVER loved this bitch, so well
made not over done in any way, stood four square and presented and handled
to advantage, filled my eye a bit reluctant on the move. BEST LIMIT IN
SHOW
Maida has decided showing is
actually quite fun so she is back in the ring & at her very first
shows thrills us by winning another 3 CC's in a row.
And once again Maida has come out-this time winning another 4 CCs in a
row.
Maida is now a Champion.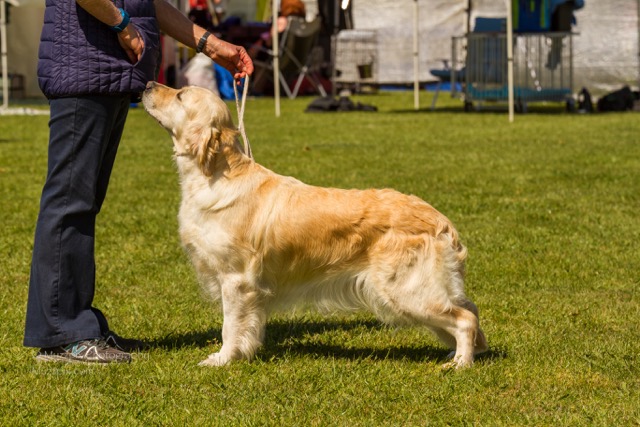 Maida
3 1/2 years in full coat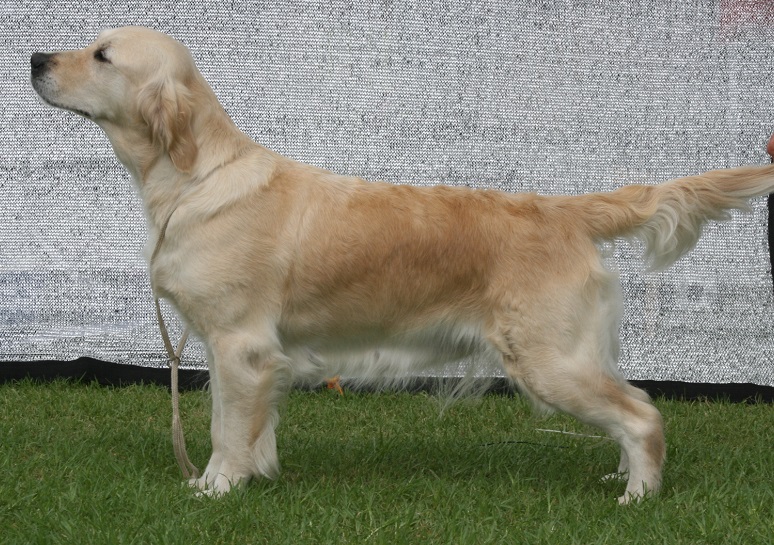 Maida nearly
4 years out of coat but still winning 4 CCs in a row
Pedigree of "NZ CH SANDLEWOOD
MAIDEN OVER"