Presents

 NZ Ch Sandlewood Order in the Court
(Perry)
NZ SPR CH & SPL GR CH Sire:Sandlewood Take A
Bow
Dam: Ch Sandlewood Sweet Candy Crush
Whelped: 18/1/2017
Hips 1-2 Elbows 0-0 Current clear eye Cert
DNA tested clear for Progressive Rod Cone Degeneration (prcd) – PRA;Generalised PRA 2 (Golden Retriever Type);Generalised PRA 1 (Golden Retriever Type);Skeletal Dysplasia 2 (Mild Disproportionate Dwarfism);Osteogenesis Imperfecta (Golden Retriever Type);Ichthyosis A (Golden Retriever);Dystrophic Epidermolysis Bullosa (Golden Retriever Type);Neuronal Ceroid Lipofuscinosis NCL (Golden Retriever Type)




Perry 2 years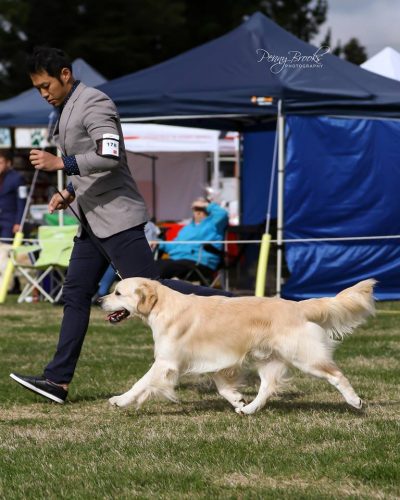 Perry 2 years 2 months




9 months
Perry 2 years
Achievements:


Perry is jointly owned by us and our very
good friends Lydia & Land who will be campaigning him in the Nth
Island this year & then the Sth Island once they move down there to
live.
We are thrilled with this
partnership.
Perry has started his show
career
At 5 months he has now won 4 times Baby
Puppy of Group.
We are thrilled with this lovely young puppy
Puppy
Perry has moved up into Puppy class and
at 7 months has won his first Puppy of Group
And at 9 months Perry has won 3 CCs 1
with Best Of Breed 2 with Res Of Breed
Perry has now won 8 times Puppy of
Group
We are so proud of this gorgeous
boy
Junior
Perry is now over halfway towards his
Championship Title with 5 CCs
At 19 months Perry wins his 6th CC with
Reserve Of Group-Junior Of Group Plus Junior In Show
And one week later Perry wins his 7th CC
and 8th CC gaining his Championship Title
And 3 weeks later Perry wins Reserve Of Group-Junior of Group plus JUNIOR IN SHOW
One weekend of 3 shows August 2019 Perry wins 3 times Intermediate of Group plus one INTERMEDIATE IN SHOW
Perry comes to visit us at our Golden Retriever Championship Show September 2019 under Jill Pearson and
wins INTERMEDIATE IN SHOW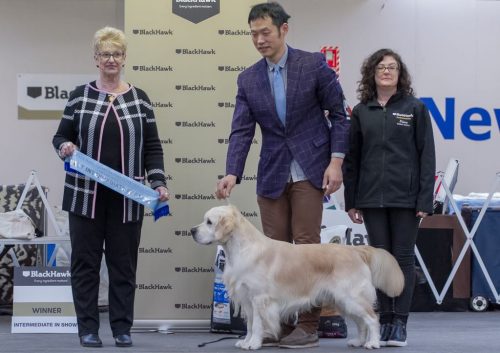 Perry winning INTERMEDIATE  IN SHOW Aug 2019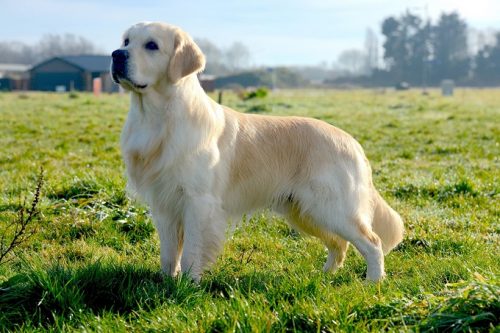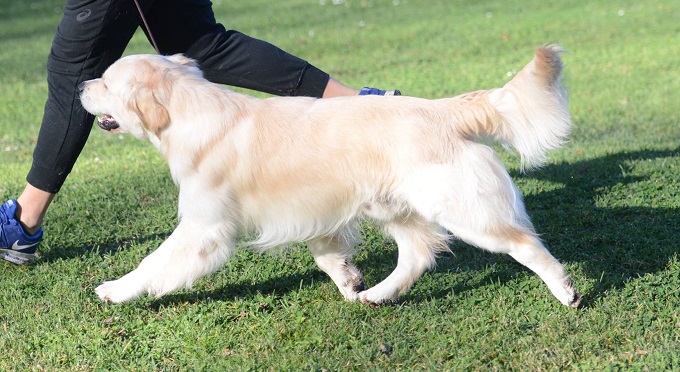 Perry 18 months on the move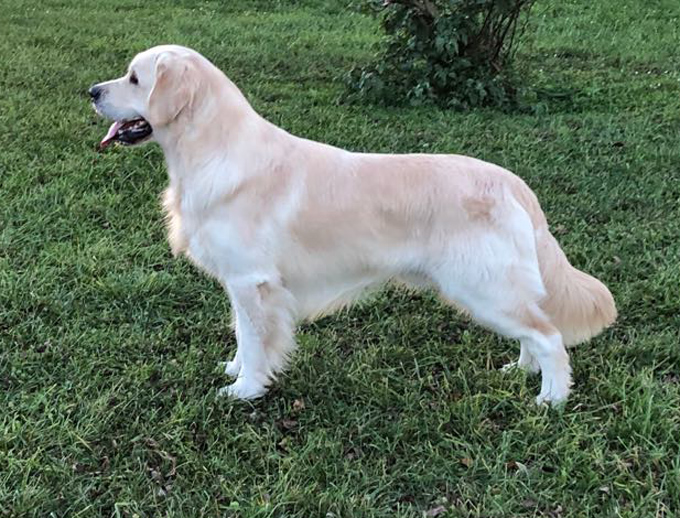 Perry 16 months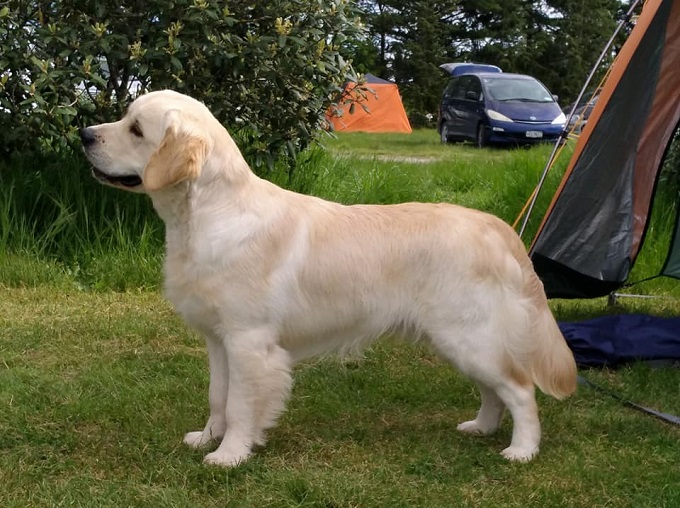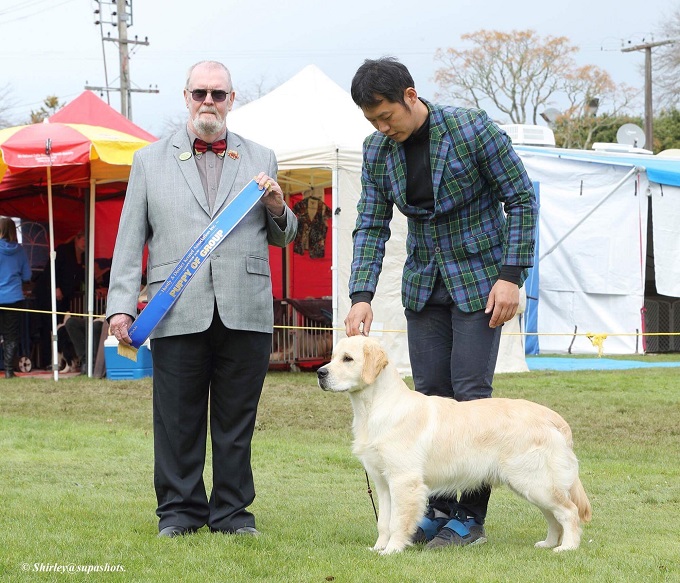 Perry
winning Puppy of Group at 7 months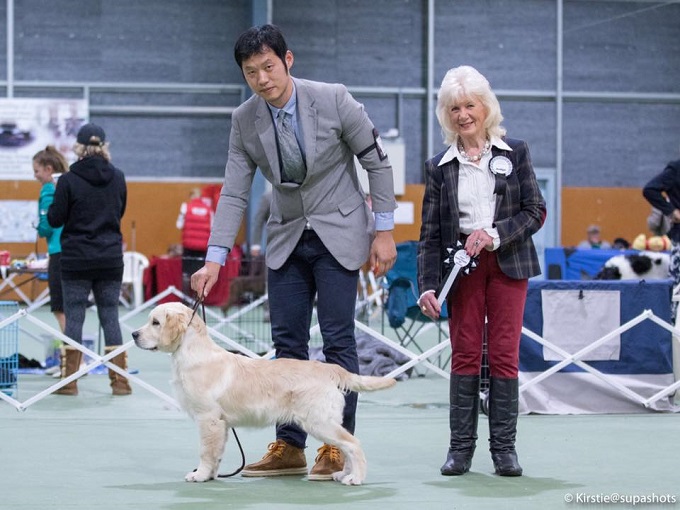 Perry
winning Baby Puppy of Group at 5 months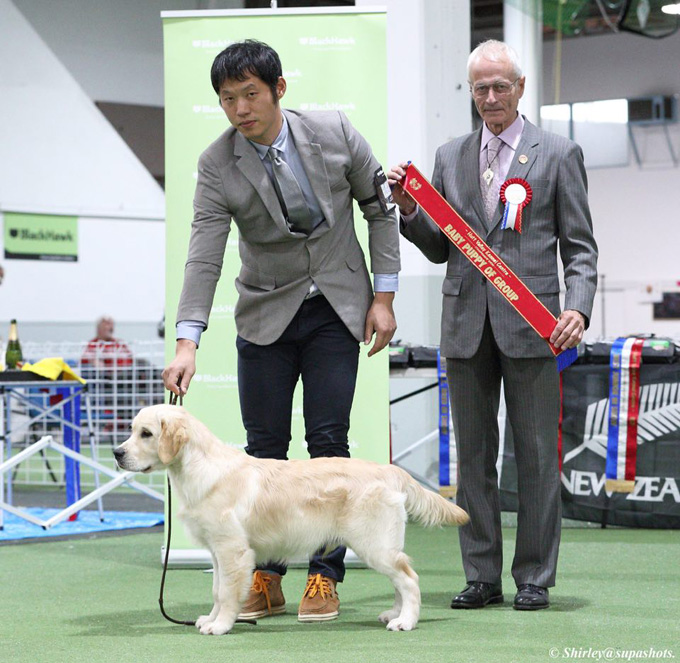 And
twice again 2 weeks later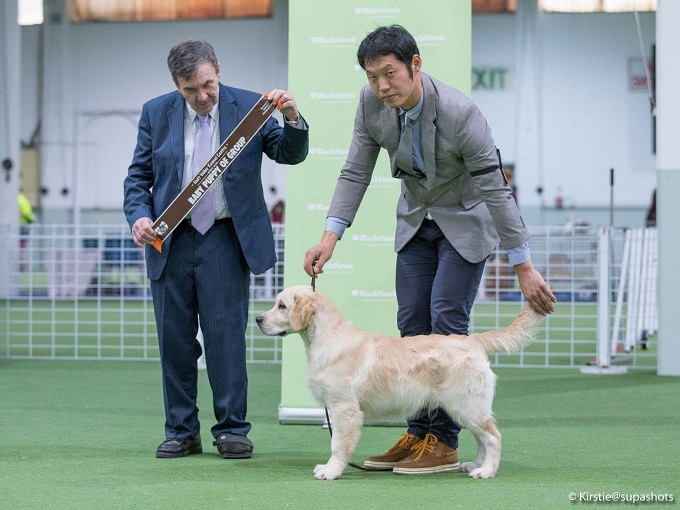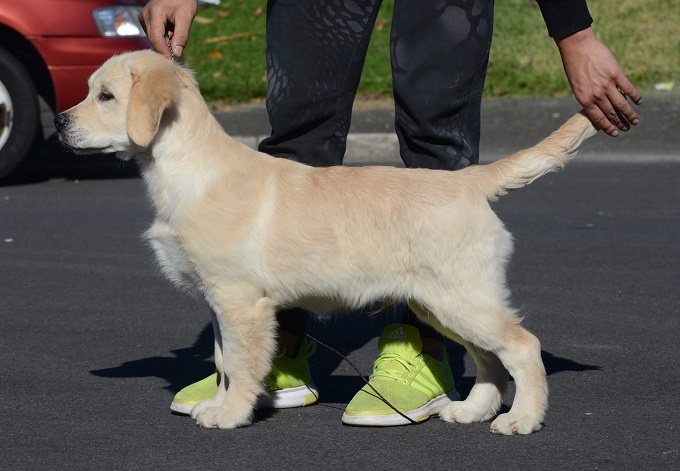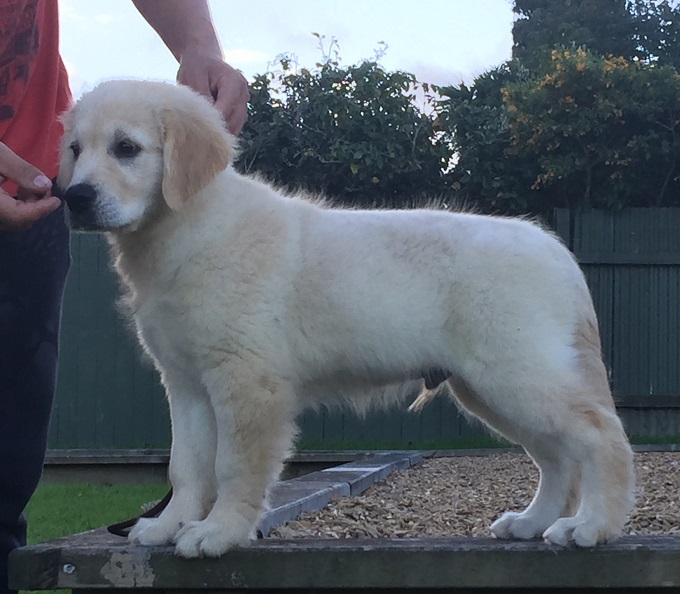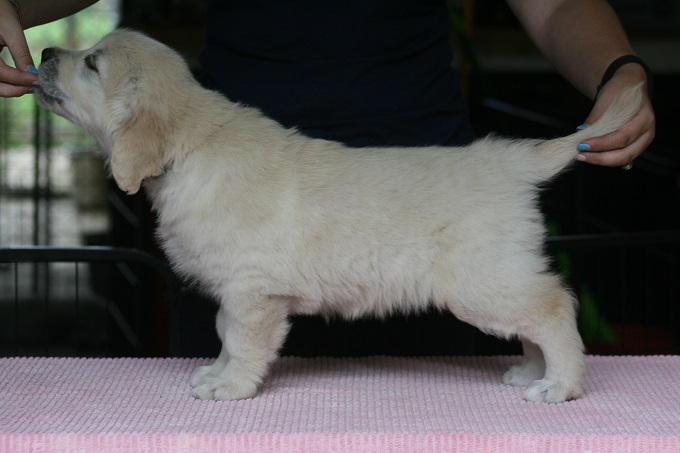 Pedigree of "NZ CH Sandlewood Order in the Court"
Parents

Grandparents

Great Grandparents

BISS NZ SPR Champion

Sandlewood Take A Bow


Hips 4-1




Elbows 0-0




Current Clear Eyes

MBISS Aust Champion

Fantango Backstage Pass


Hips 5-6

Dewmist Silver Song (Imp Swed)

Aust CH

Fantango centre stage

MBISS RUISS NZ Champion

Sandlewood Ivy's A Gamble


Hips 1-1

NZ Ch

Sandlewood Gamble With Gold

NZ CH

Kavandale Angeleyes

NZ Champion

Sandlewood Sweet Candy Crush


Hips 2-3




Elbows 0-0




Current Clear Eyes

NZ Champion

Sandlewood Gamble With Gold


Hips 1-2

Goldfleece Go for Gold at Sandlewood (Imp Aust)

NZ CH

Sandlewood Charlies Angel

NZ Champion

Sandlewood Maiden Over


Hips 2-2

NZ Ch & Aust Gr Ch

Kaparla WicketKeeper (Imp Aust)

NZ CH

Kavandale Angeleyes