Presents

BISS MBIS NZ Ch Sandlewood Take A Bow
(Judge)
Sire: MBISS Aust Ch Fantango Backstage
Pass
Dam: MBISS RUBISS Ch Sandlewood Ivy's A Gamble
Whelped:
14/10/15
Hips 4-1 =5 Elbows 0-0 Current Clear Eye Cert, Clear Heart
Cert, Clear ichthyosis, Clear GR-PRA1-PRA2, Clear MD
Awarded Top Golden Retriever In NZ 2018 by Dogzonline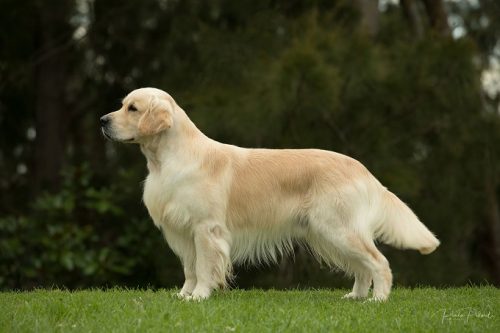 Judge 2 years 4 months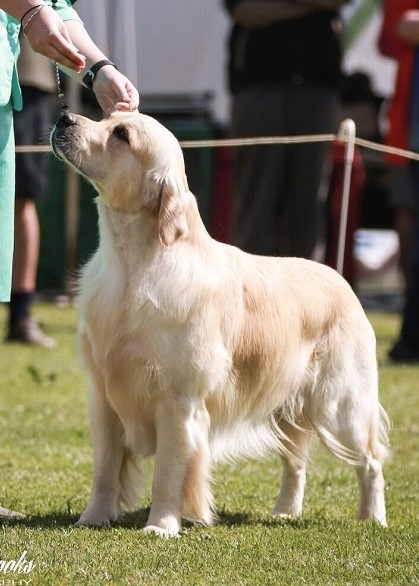 Judge 2 years
Achievements:
Judge lives with my long time
friend and Kennel partner Sharron Fleming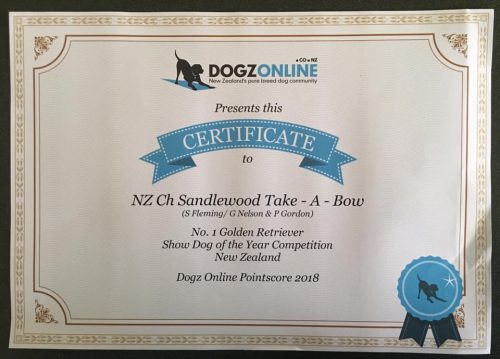 Judge
starts his show career.
4 Times Baby Puppy of Group with one Baby Puppy in Show

5 times Puppy of  Group with one Puppy in Show.
11 times
Junior of Group with 5 Juniors in Show
18 times
Intermediate of Group with 5 Intermediates In Show

13 times Best of Group & 16 times Reserve of Group.
12 times NZ Bred of Group 2
 times NZ Bred In Show
2 times Best In Show (Allbreeds)

And Oct 2017 at 23 months
Judge has won Best In Show and Junior in Show

At The Golden
Retriever Championship Show under 
Luis Pinto
Teixeira
"1ST
CH SANDLEWOOD TAKE-A-BOW (S Fleming/P Gordon/G Nelson) Correct type, good
conformation, correct mouth, good skull, good front & top line, good
bone, good angulation behind, moves well with style, outstanding dog and
temperament, real show dog. BEST DOG, BEST IN SHOW, JUNIOR IN
SHOW" 

And 2 weeks later at his first show in Intermediate 
Judge wins
another Best In Show and Intermediate in Show at
BOP Gundog Show

And now
the big one Judge wins
Best In Show (All Breeds) Feb 2018
Judge makes it into the final four of Show Dog Of The Year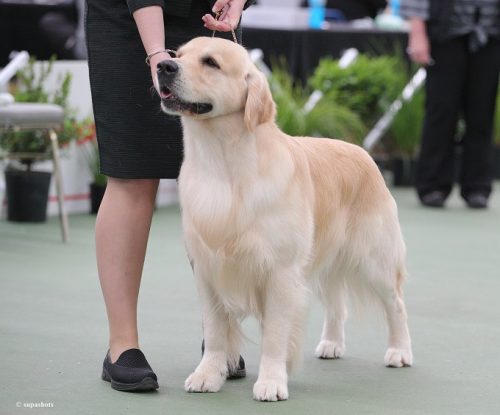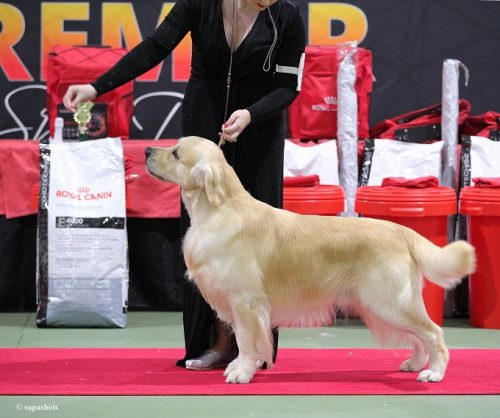 Judge at Show Dog Of The Year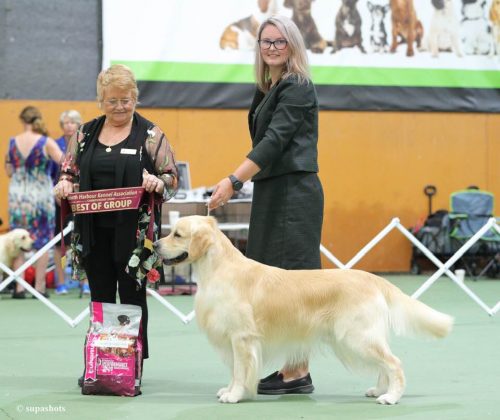 Judge winning Best Of Group February 2019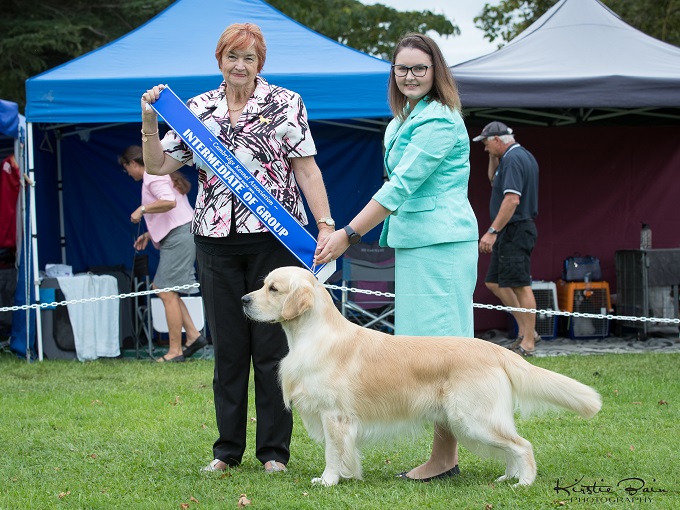 Judge
2 1/2 years winning Intermediate of Group under  Rosemary Easton
(Montego Goldens)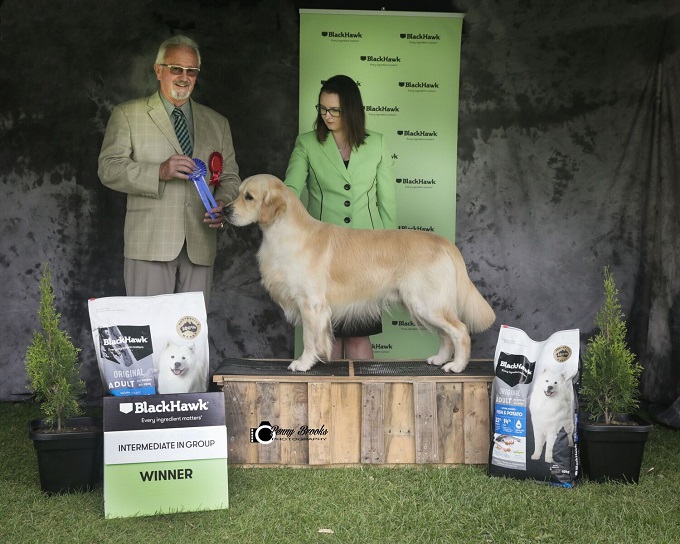 Judge
2 years winning Intermediate of Group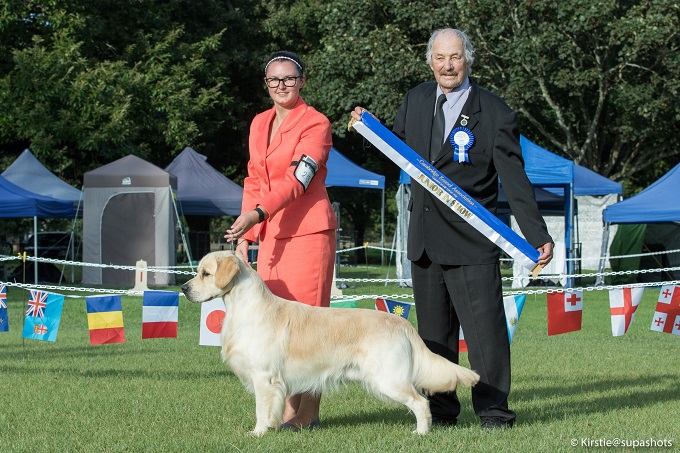 Judge
winning Reserve Gundog & then his 3rd Junior in Show at
16months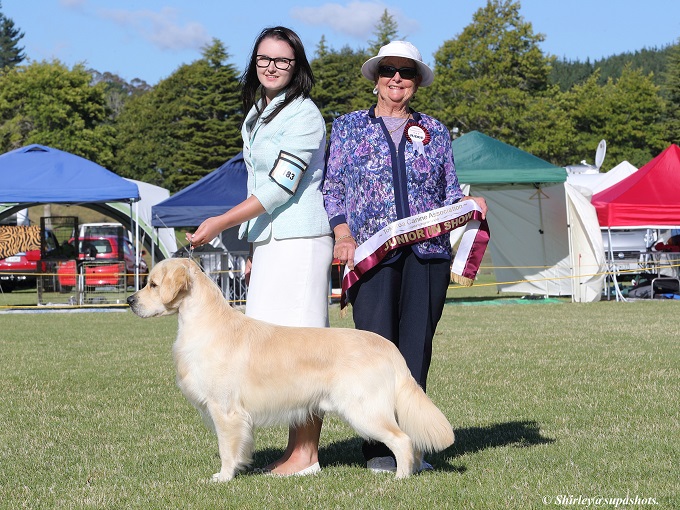 Judge
winning Junior of Group & Junior in Show at 15
months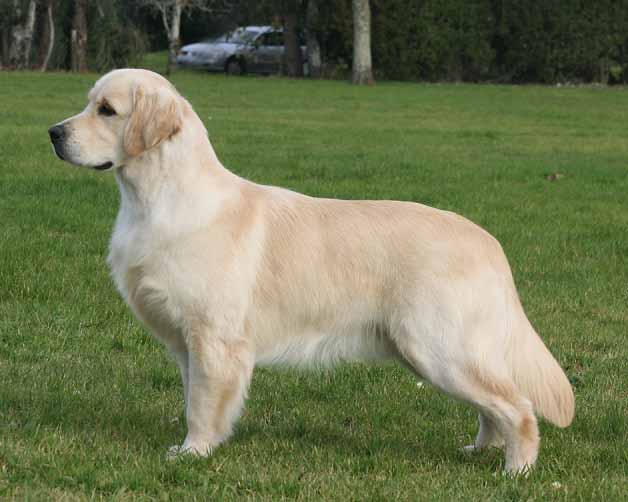 Judge
8 months wins his 1st CC with BOB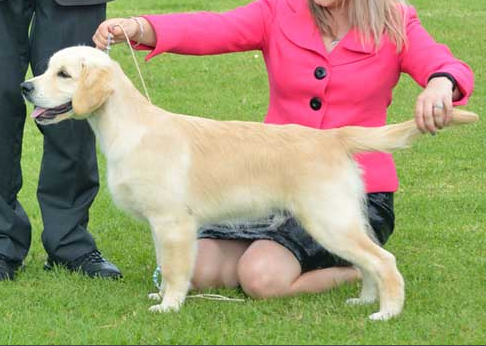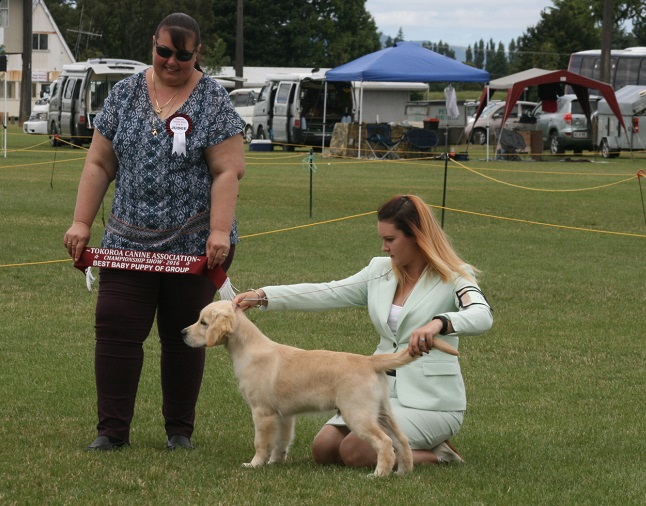 Judge
winning Baby Puppy of Group 16 weeks
Pedigree of
"BISS BIS NZ Ch Sandlewood Take A Bow"
Parents

Grandparents

Great
Grandparents
MBISS
Aust Champion Fantango Backstage Pass


Hips 5-6


Elbows 0-0
Clear Eyes
Dewmist
Silver Song (Imp Swed)


Hips 3-4

Nor & Swed Ch
Erinderry Gaelic Minstrel



Swed
Ch Dewmist Silveretta
Aust
Champion Fantango centre stage


Hips 1-1

Aust Ch Dobro Samurai
Guy


Hips 3-4

Fantango
come what may
MBISS
RUBISS NZ Champion Sandlewood Ivy's A Gamble


Hips 1-1


Elbows 0-0
Clear Eyes
NZ
Champion Sandlewood Gamble With Gold


Hips 1-2

Goldfleece
Go for Gold at Sandlewood (Imp Aust)


Hips 6-6

NZ CH Sandlewood Charlies
Angel


Hips 5-5

NZ
Champion Kavandale Angeleyes


Hips 7-6

Aust
Ch Dream Max Grandmother's Prospect (Imp Swed)


Hips 3-3

NZ
CH Hawkwood Iduna